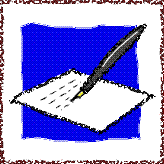 About the authors
Brian Kirby
Professor Brian Kirby OBE worked in British hospitals for more than 40 years diagnosing and treating all types of illness. In the 1960s he was among the doctors who realised that heart disease could largely be prevented. He helped found the Coronary Prevention Group (a national charity) and one of the first clinics to help people give up smoking, which became a model for others around the UK.
Brian has carried out research on heart and lung disease in particular, and has been the author or co-author of more than 200 scientific articles and reviews. He has chaired or worked on several government committees. These include the Expert Group on Vitamins and Minerals and committees to ensure the safety of every medicine available in the UK (including homeopathic medicines). In 1997 he received an OBE for his work.
He 'retired' in 2001, but then worked regularly for the General Medical Council for five years, and he still teaches regularly as well as remaining active in the field of heart disease prevention. He is a board member of the National Heart Forum.
Now 75, he's fit and active, and visits a gym twice a week with his wife Rachel for circuit and weight training. In recent years he has travelled extensively in Asia and Europe, and he goes skiing as often as he can.
Tim Kirby
Brian's son Tim Kirby gained a first degree in Natural Sciences, and later a PhD for research related to breathing. After supporting medical research, he worked for several years in an oil company and then became a civil servant. Half of his ten years in the civil service related to the National Health Service. He is now a full-time writer and editor.
Tim is following more than 80 per cent of the suggestions in the book, and while writing the book he lost many kilos of fat and a good few centimetres from his waist without visiting a gym, slimming or going hungry.
Neither of us has any other connections with companies, organisations or products related to health or longevity. Nor are we linked with any current research that might mean we have reputations to protect. This means we are able to judge all the science without bias.
Our agent
We are represented by Robert Smith
Robert Smith Literary Agency Ltd
12 Bridge Wharf
156 Caledonian Road
London N1 9UU
Tel: 020-7-278 2444
robertsmith.literaryagency@virgin.net